Using tiles in different ways can have many different effects on a room. Today we are talking about how to use tiles effectively in small rooms to make them feel spacious and welcoming. If you know a few useful tips and tricks (such as sticking to lighter colours), you could make all the difference to a small room in your house.
Using Large Tiles Effectively
Our first top tip when tiling a small room is to use bigger tiles. The theory behind this is that the smaller the tile, the more grout lines you will have (this can make the tile design look busy – this is something to avoid in a small room). Larger tiles will trick you into thinking the room is bigger than it actually is, as fewer grout lines allow a more seamless, less cluttered look. We would even suggest matching the grout colour with the tiles to allow a smooth transition from tile to tile, rather than the grout "framing" the tile.
Rectified Edges
Rectified tiles (or sharp edge tiles as they can be known) are ceramic or porcelain tiles that have been manufactured to a very precise tolerance. This means they are cut to near-exact measurements with a near-perfect straight edge. Having a straight edge when tiling a small room is a key factor in the spacing of tiles and, in turn, the amount of grout that will be visible. The smaller the gap between the tiles the more aesthetically pleasing the finished room will look.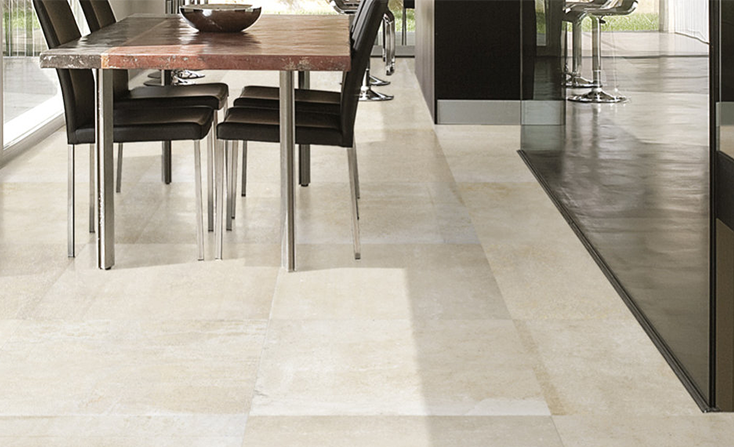 Match The Floor And Wall
When it comes to deciding the floor tiles we would suggest sticking to the same colour (or similar colour) as the walls. Go for the simplest pattern in the arrangement of your chosen tile, remember simplicity is key with small rooms. If you choose rectangular tiles, one key trick is to lay them in the same direction as the length of the room. This not only uses the tiles more efficiently but will draw the eye to elongate the room.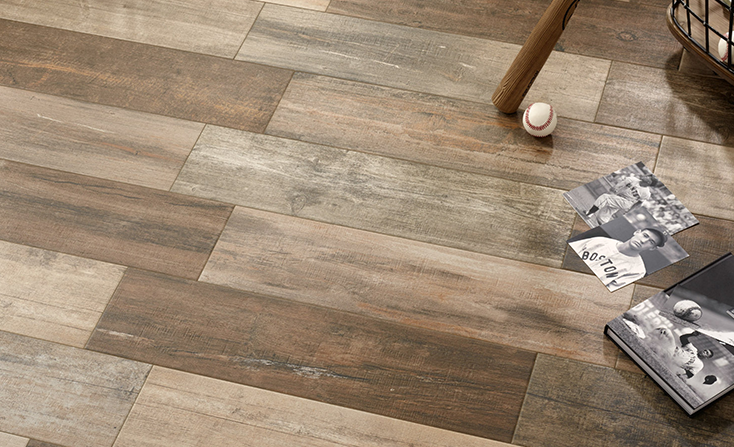 If you'd like to find out more about our tile ranges then visit your local Tile & Stone Gallery showroom to speak to our friendly team of tile experts today. And while you're here, why not follow our Facebook, Instagram and Twitter pages to keep up to date on all of our latest news, blogs and deals.
RETURN TO INSPIRATION