When choosing tiles, a common misconception is that the thicker the tile, the better. However, this is not the case. In this blog, we will explain the advantages of using thin porcelain tiles and why they can be a better choice.
Can Be Tiled Over Existing Wall Or Floor Tiles
Thin porcelain tiles are perfect for tiling over existing walls or floors. The thin profile allows the tiles to be quickly and easily installed over existing materials.
 
Same Strength As Regular Porcelain
Despite their sleek design, thin tiles are surprisingly strong. With some thin porcelain tiles being just as strong as regular tiles.
Lighter
Just as strong as regular tiles, thin tiles are also lighter than regular tiles. This means they can easily be installed in areas where it would be harder to install heavier tiles. For example, thin tiles can easily be carried and lifted to high areas as they are light and can be easily carried.
Less Expensive, Same High-Quality Finish
Although the production of thinner tiles can be more expensive, the cost of them are similar if not cheaper than the thicker versions and they are of the same high quality you would expect.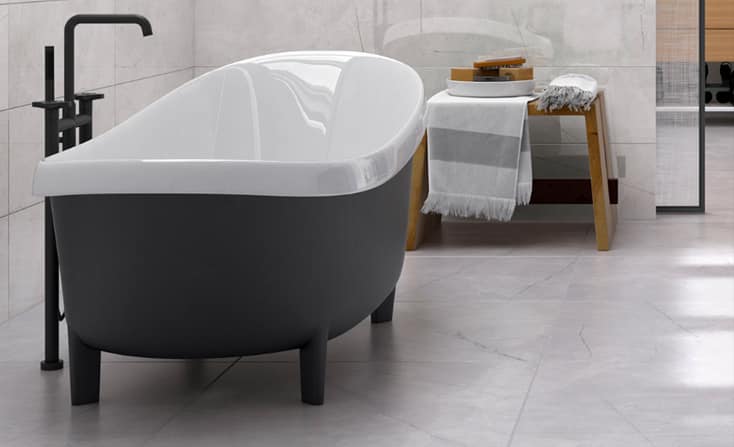 At Tile & Stone Gallery, we have a selection of thin-tile ranges. Visit your local showroom today to see more of our ranges and for more information on why thin tiles may be better for your project. If you've finished your project, we would love to see some photos, share them with us on Instagram at @tileandstoneuk.
RETURN TO INSPIRATION