Tile Trends For The Autumn Season
Autumn is well and truly here, which is always a great time of year for home improvement and getting your home ready for winter. By bringing in the rich autumn colour palette and creating an autumnal look in your home, you can create a warm, cosy look for these colder months. If you've been considering tackling some home improvement projects, and feel as if it could be time to update your home, here are some of the latest trends for achieving an 'autumnal look' and how you can get them.
1. Wood Effect Floors
As one can imagine, for many, autumn evokes thoughts of rustic wooden cabins with exposed beams, open fires, and other wooden details. While transforming your home into something reminiscent of a lodge may be unpractical for some, you can still inject this vibe into your home.
If used correctly, wood effect tiles can create a stunning, contemporary way of embracing natural tones and creating a warming, autumnal look. If you're looking to purchase wood effect floor tiles, we would recommend opting for our Norway range (pictured below).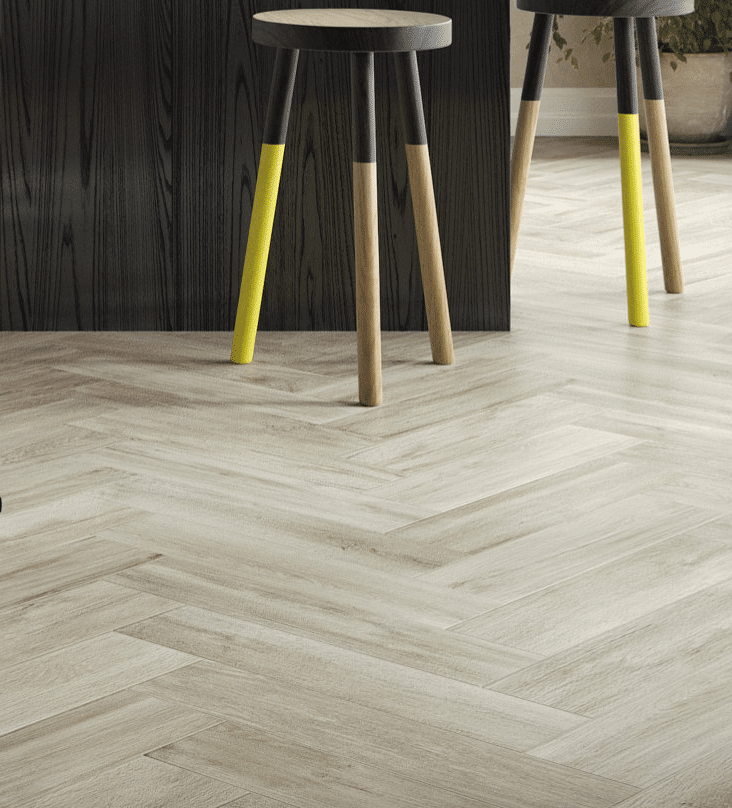 2. Vintage
Unsurprisingly, creating vintage appearances in home decor remains hugely popular, and works especially well at this time of year. By using carefully selected tiles that offer a traditional, classic appearance like our Belvoir range, you can craft a stunning vintage look in your home.
In order to further this effect, we would recommend pairing mixed materials that contrast. Remember that opposites attract, so for example, by combining matte porcelain tiles against wood, you can transform your home into some that are guaranteed to leave an impression.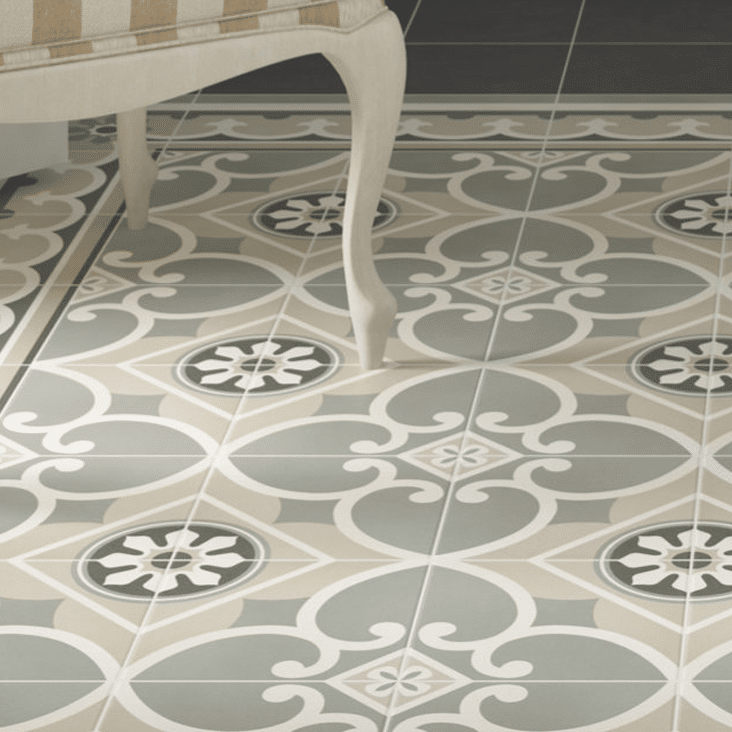 3. Concrete-Effect Tiles
In addition, another popular trend this autumn has been the "industrial" wave. The biggest components of this design trend in home decor are concrete-effect wall and floor tiles. They are perfect for creating minimalist-look interiors. By contrasting these with warm tones of brass, you can instantly add warmth and elegance for an autumnal vibe in both traditional and modern homes. We would recommend using our Stratus range.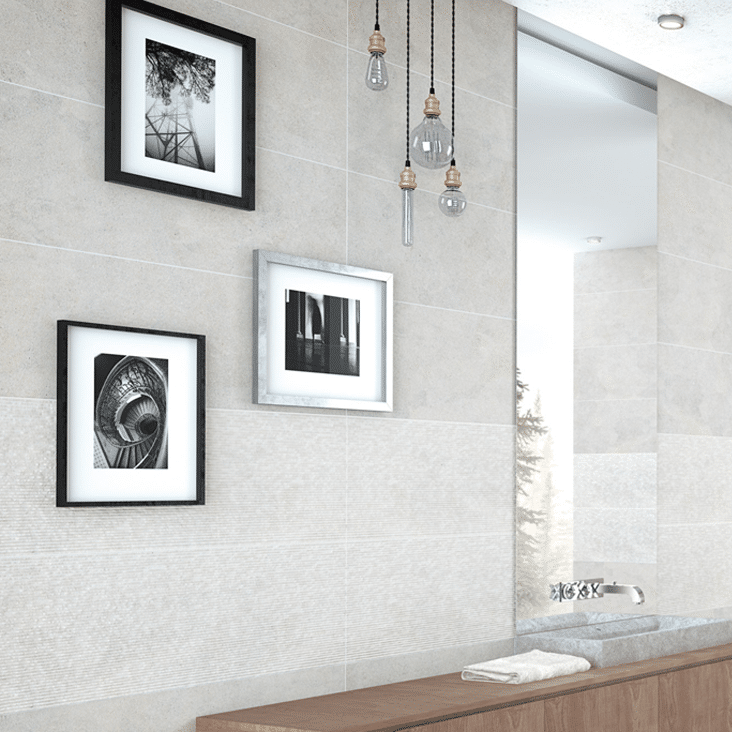 4. Modern Naturals
Modern naturals refer to the combination of different elements that create a beautiful and simple look by using natural autumnal colours and styles. Traditionally, soft cream colours will be combined with reddish wooden furniture. By pairing neutral modern neutral tiles like our Kielder range with wooden timber decor, you will be able to create a calming look. This will help make your rooms look warm and comfortable and work perfectly in autumn.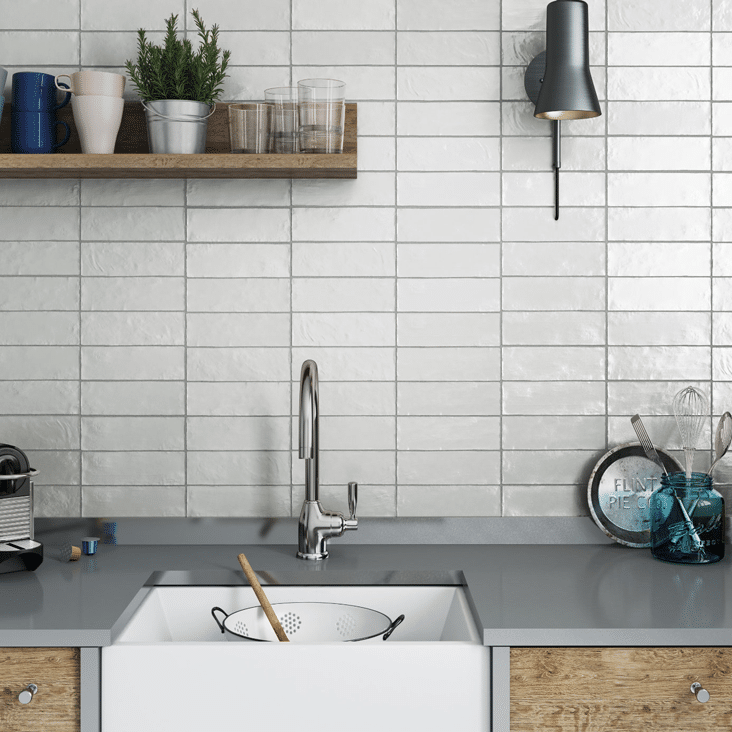 5. Dark Saturated Colours
Dark colours are very trendy at the moment, and there's no better time to embrace them than this time of year. They immediately create a cosy and sophisticated look that envelopes you during the colder seasons. By contrasting tiles that appear dark; earthy tones, murky blues and charcoal blacks with more seasonal autumnal colours like yellow and red, you can make your home pop. If you want to create this look in your home, we would suggest using our Whinfell range.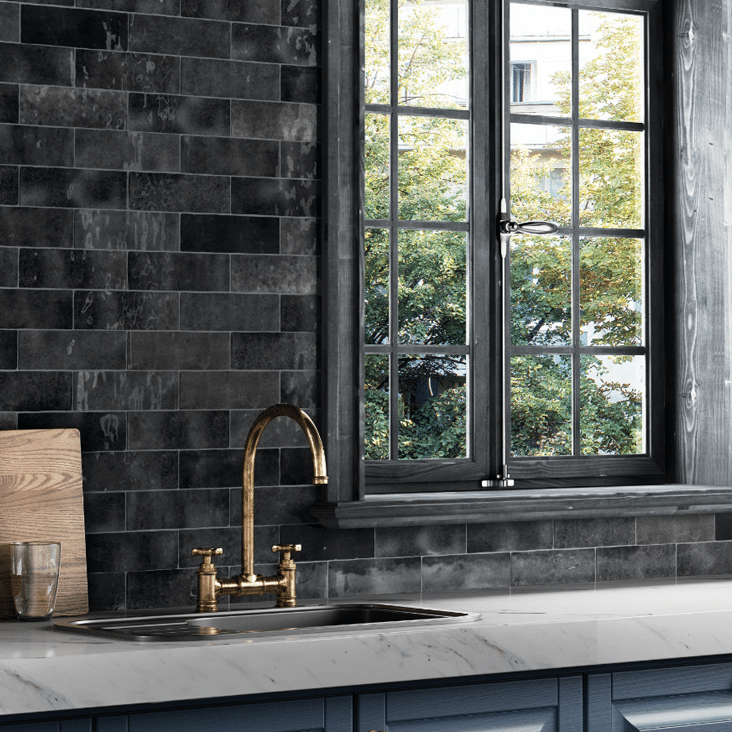 So, there are our suggestions for adding an autumnal vibe into your home this season! If you still have questions, please get in touch with your nearest Tile & Stone Gallery showroom and talk to one of our friendly team who will be happy to help. They'll be able to guide you through your next tiling project and point you in the direction of anything you need.
RETURN TO INSPIRATION